Christine Kelly PHD Web Application
Web Application Design
Web Application Development
Photography
Story
Christine Kelly, a banting postdoctoral fellow at the time, needed a website to showcase her work and encourage others to participate in her projects. Besides a modern design, and a content management system to manage her projects, Christine Kelly brought to BiteSite's attention, the importance of accessibility. BiteSite learned a lot doing this project in terms of accessibility including proper contrast, designing for screen-readers, font-sizes, and more. As accessibility requirements become law, this project proved to be a great learning experience for BiteSite.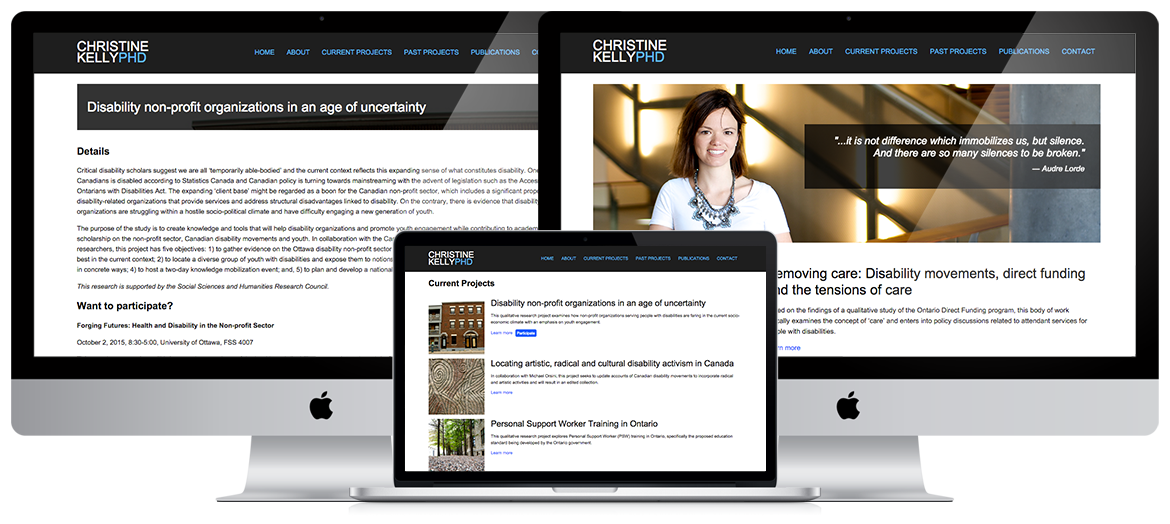 Outcome
Christine was very happy with the results of having a custom website built with custom photography. On top of being able to manage her projects and publications, she was able to present herself to the community the way she wanted.
For more information about Christine Kelly, visit www.christinekelly.ca.